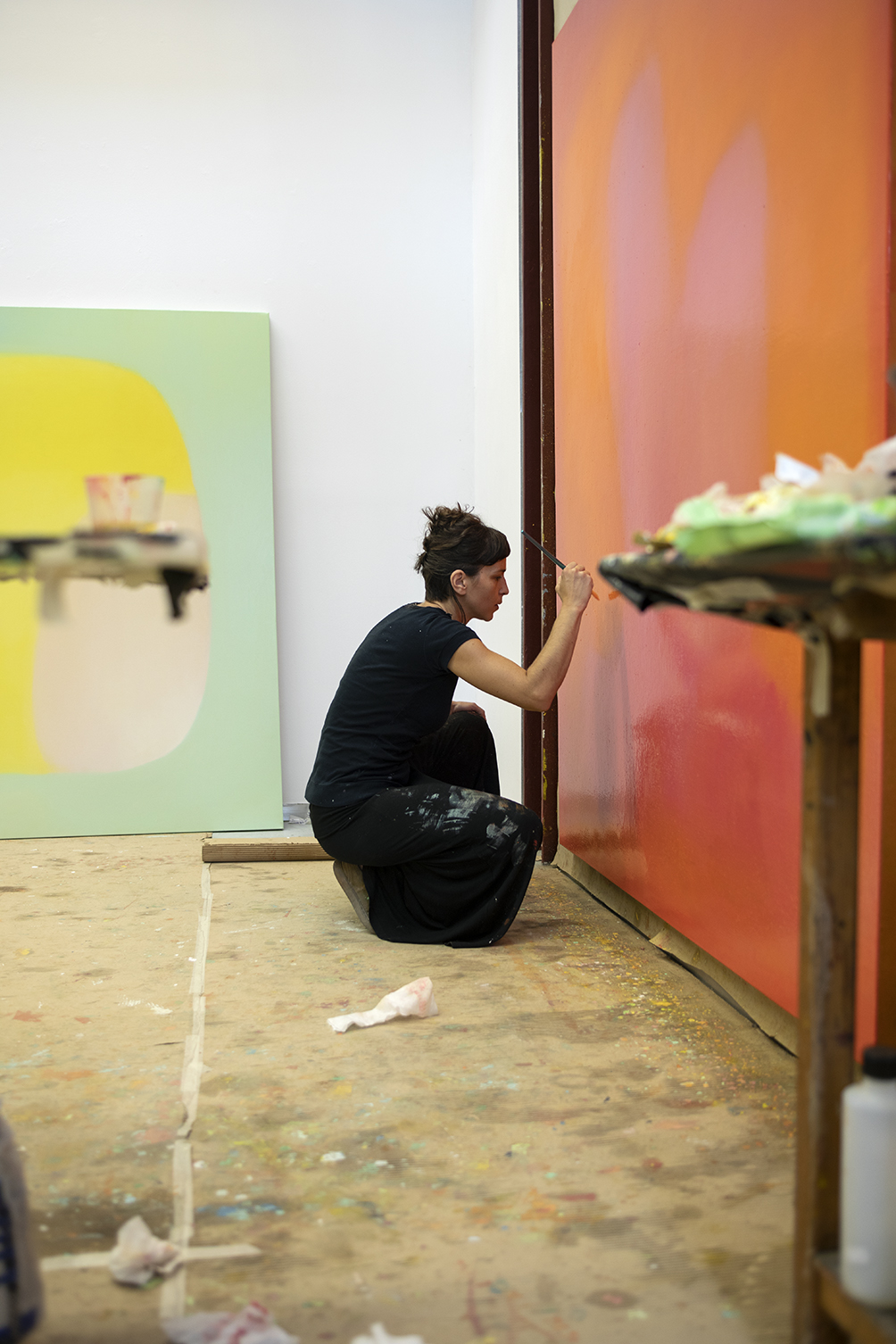 ABOUT
Born in Athens in 1982, Katerina Sarra took her first steps in the arts with the guidance of painter Roubina Sarelakou and sculptor Thanasis Gritzapis. 
In 2013 she began her studies at the Athens School of Fine Arts in Sculpture under the supervision of Nikos Tranos and in Painting under the supervision of Aggelos Antonopoulos, where from she graduated with honors. In December of 2017, a documentary over her degree show, was shown on the Hellenic Parliament Channel.
In 2020 she completed her studies at the Master of Fine Arts at the Athens School of Fine Arts. She has participated in group exhibitions and has been distinguished in competitions.
She  has been awarded the Stavros Niarchos Foundation (SNF) Artist Fellowship by ARTWORKS in 2022.
She is represented by a.antonopoulou.art Gallery.
She also owns a bachelor degree in Nutrition and Dietetics by Harokopio University, Athens.
EXHIBITIONS
September 2022
Art Athina
Zappeion Mansion, Athens
November 2021
5th Art Thessaloniki International Fair 
TIF Helexpo, Thessaloniki
November 2021
Art Athina Pop Up
June- October 2021
Group exhibition "THE RIGHT TO BREATHE /A Virtual Exhibition"  Undercurrent, Brooklyn, New York
June 2021
Solo painting show "Katerina Sarra"
a.antonopoulou.art Gallery, Athens
June 2021
Group exhibition "Anew"
Koren, Athens
October 2020
MFA Open Studios
Athens School of Fine Arts
July 2019
Group exhibition "New Generation"
MarinaKeas Gallery, Vourkari, Kea
February 2019
Group exhibition "The new clothes of Rosa" (Luxemburg)
Ikastikos Kiklos DL, Athens
March- April 2018
Group exhibition "Young artist inspired by the Exodus"
Trikoupio Cultural Centre, Messologi
October 2017
Group exhibition "Stops and Routes", 2nd prize
The Mall Athens, Athens
April- July 2017
8th student Biennale
State Museum of Contemporary Art, Thessaloniki
May 2017
Group exhibition "The art train", 1st prize
Info Centre of Diakopto, Diakopto
February 2017
Participation in competition of Ethniki Asfalistiki
Stoart Korai, Athens